Kaja Dahl
Sculptor & Designer
"I always aim at a sustainable luxury, where materials, craftmanship and production are the essential parts of the design and the process. When I work with the natural materials, like stone or wool, I feel the Nature itself shows the way."
The natural tones of natural undyed wool, as sophisticated grays, soft whites and warm browns are used to craft the sculptural rugs for the "Stone" collection by Kaja Dahl. 

"Colors, form, patterns and structures in the Stone collection draw the inspiration from the stone sculpting and the rough natural stone and the smooth finish of the crafted stone." – explains Kaja. 
"Kaja Dahl is working with concepts within the field of sculpture and design. She explores poetic and sensory experiences with focus on materials and their nature, marble, larvikite, clay and various natural materials. Her vision embraces a dynamic balance between the organic with the technologic. She has developed a new product theme "Perfume Sculptures". By playing with our senses in simple but well elaborated way, she invites us to a complete dimension in her work that bridges between art, design and crafts."  – Gallery Sorgenfri 2019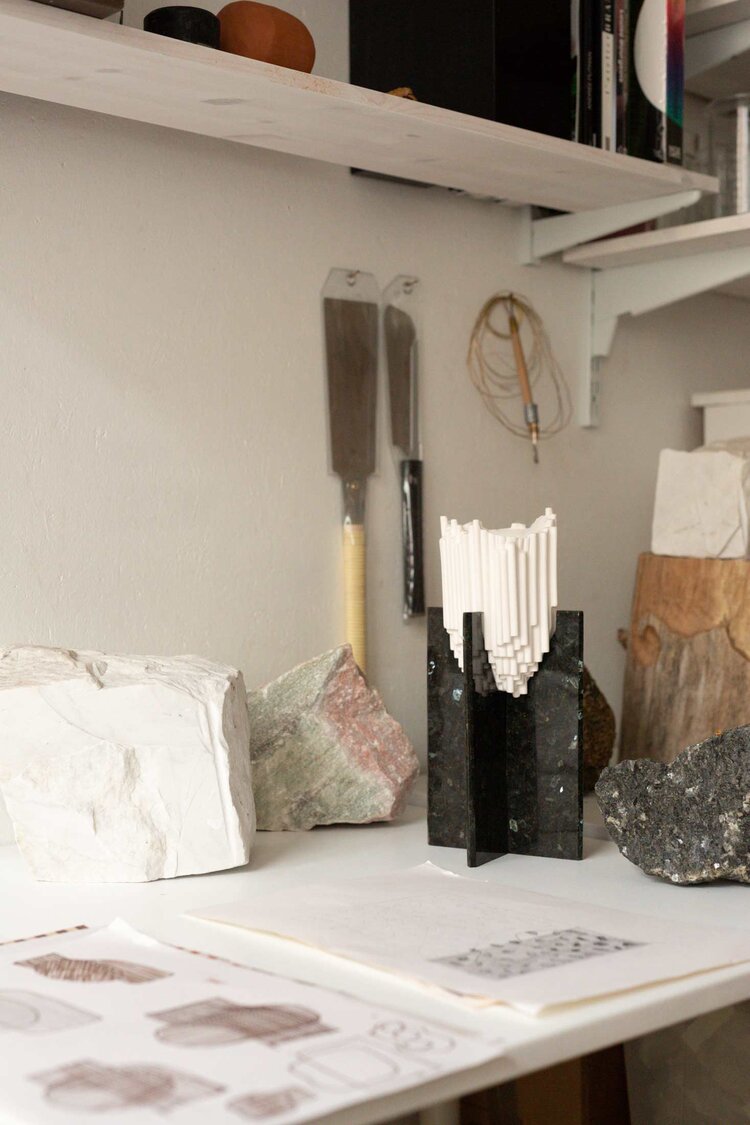 Kaja Dahl was shortlisted at Dezeen Design Awards 2018 as "Emerging Designer of the Year". Winner of The Young Talent Award at the Norwegian Council of Architecture and Design (DOGA) 2017. On the list of Wallpaper Graduate Directory after her graduation in 2015. She was a Global Graduate Speaker at the international Design Indaba Conference in Cape Town 2017. 
Dahl has a BA from Beckmans, Stockholm and a MA in "Design for Luxury and Craftmanship" from Ecal, Switzerland.